"He who has help, has hope; and he who has hope, has everything" …
Hi, I'm Dr. Sharon Yost-a Business Administration graduated with being accepted into the master's in Psychology that I later transferred and graduated with my Doctorate's in Religious Counselling and Nutrition with a concentration in Herbal medicine from an accredited Bible University when I realize what "living life" actually meant. Being a dating coach, I have spent the last ten years coaching others to overcome their most challenging relationship problems. I specialize in long-term relationships, marriage coaching and I am profoundly familiar with the hardships that we all encounter. I focus on identifying the root cause and guiding my clients through their specific needs and challenges. Listening, intuitively so we together can successfully discover a tailor-made future outcome for you! It's through my vast experience of in-the-trenches coaching technique that has grained me the expertise to take a devastating situation that my clients come to me with either a loss relationship, heartbreak, unhealthy dating pattern, losing weight, unhealthy lifestyle. Making a "time to change," decision can grant a permanent lifestyle transformation to live a healthier, happier and more fulfilled life.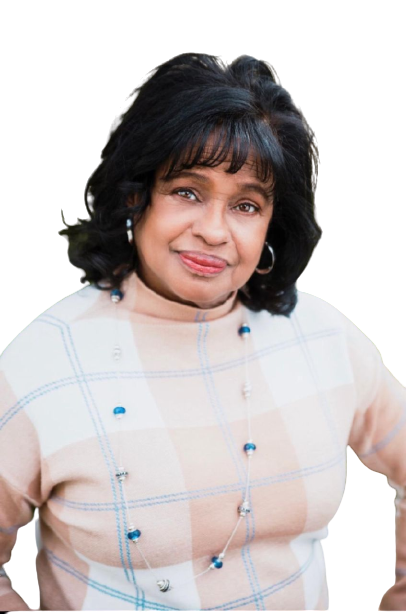 "As Maya Angelou says in the quote above, HOPE is all that you need to survive. But the part where she says "HELP" —that's where I come in".
Unlike many practitioners, I've continued with learning modalities to conquer my work. My educational journey is massive. Alongside my doctorate's I spent a decade working with Chemist and Naturopathic Doctor, Dr. Steven Nelson in Palm Desert, California.    Admittedly, it was those 10 years that shaped the way I approached my clients today. In my holistic practice, I focus on helping with lifestyle changes, healthy eating habits, and restoring of energies to enable a paradigm lifestyle change that can reverse diseases and help you live the best version of your life.    Sounds complex? It isn't; because I use a set of unique tools and the power of ingredients cooked in food to facilitate a multi-faceted approach that spans all dimension of holistic living.    My journey has been one of enlightenment, resolution, and inevitability. With a background in Chemistry, Nutrition, and Naturopathy, here's what I added to my belt to master my field and hone my intuitive gifts. My journey has been one of enlightenment, resolution, and inevitability. With a background in Chemistry, Nutrition, and Naturopathy, 
here's what I added to my belt to master my field and hone my intuitive gifts.
• I took a 4-week intensive course with Richard Bandler, co-creator of Neuro-Linguistic Programming (NLP), Florida to become a Licensed Master Practitioner.
• I took the Transformational Systematic Therapy Course, designed by, Virginia Satir at the Satir Institute of the Pacific.
• I took a combined Holistic Nutrition Courses and Workshops with Dr. Eric Nepute, Dr. Robert Young (author of the book The pH miracle: balance your diet, reclaim your health), and Dr. T. Colin Campbell (a biochemist and professor at Cornell University).

• I took a year certified course Clinical Hypnotherapist, Medical Hypnosis with HMI.
• I am a trained and Certified Reiki Master Practitioner in Dr. Mikao Usui method

• I am an author of "Yostsonian to love and wellness and several ebooks.
My exposure to industry experts and their first-hand knowledge has gifted me the wisdom to empower and uplift others in ways that they otherwise can't. I mentor your soul to take a leap of faith in a safe environment and kickstart your journey towards change, well-being, health and ultimate excellence. I've lived many years of life and I have made mistakes myself, several mistakes. I was a single mom, yet I'm a dreamer, and I'm a believer. In each stage of life, in each course that I took, and in each client that I've helped; I've learned immensely.
I dig alongside you to reach the inner-most, vulnerable part of your being where your root cause is buried. Using tools, techniques, and meals, I propel you to climb out of that hole. At this point, you feel free and reinvigorated as you breathe in the cool, open air and bask in the light of positives. We work together in Universal sync of exploration of your inner-space, break the chains of Laban and limited beliefs with hypnosis or timeline therapy, and use natural material to paint the best version of yourself.
Trust me, I've been in your shoes-and they fitted well. Many of us today are exhausted, dissatisfied, and/or diseased. My life's purpose is to guide you towards the light at the end of this tunnel. If there comes a point where I can no longer help your situation, I have a referral service where I can recommend another practitioner from my extraordinary network of specialist colleagues. Let's onboard this journey of discovery with me to co-create a pure, and deep connection to your soul. As a bonus score, I make and teach you delicious meals full of herbs, nutrients, and flavor to unlock the power of food in acting as your medicine! Let's live the life you're meant to live, not how you're forced to live. The only question is; are you ready to begin?